Family Resources for Current Events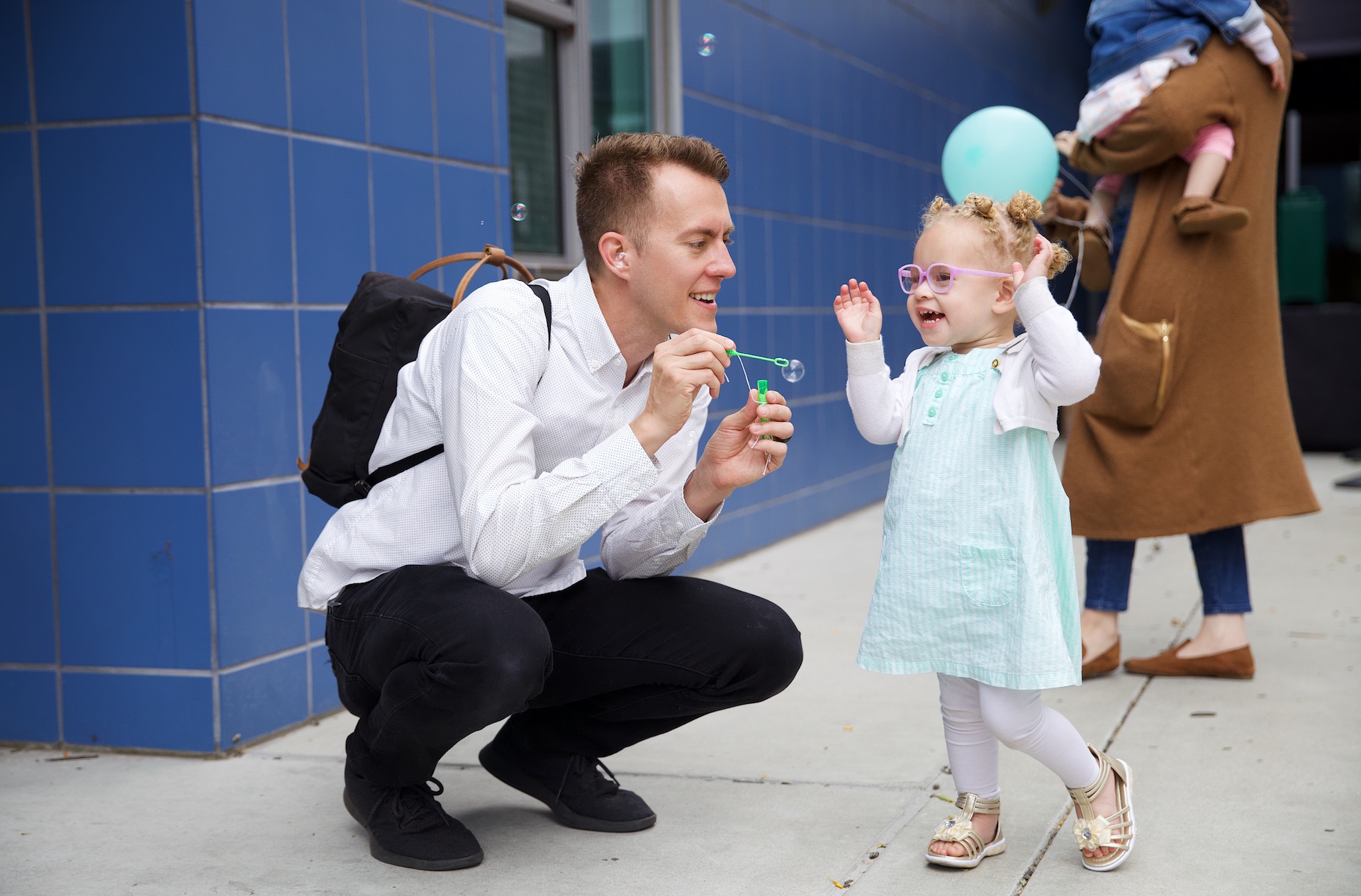 We want to do as much as we can to continue to serve and support the families of our church + city in the midst of the unprecedented and challenging effects of the coronavirus. Our hope is that the following resources are valuable for you and your family as you navigate through it all, from spiritual formation to meeting practical needs. Please feel free to share this information as much as you like, and please reach out with additional ideas and resources so that we can continue to add to and grow this space.
Reality LA has also created and maintains a comprehensive guide with a number of additional general and area-specific resources with information on food, health, housing, education, employment and disability, business, and technology.
Biblical Resources
RLA Resources
SUNDAY BIBLE LESSONS, VIDEOS, AND WORSHIP
Your kids are a huge part of our church and we want to help keep them as engaged and connected as possible. Each week we will be uploading a video for your children to watch that includes a Bible lesson, memory verse, musical worship, and more. The goal is to continue partnering with you in raising disciples of Jesus and to provide content that the kids can watch while your community digitally gathers or that you can watch all together. Our intention is for these videos to align with the sermon series that we are going through as a church to help facilitate great conversations at home. You can find them on our Sundays page starting March 22.
WEEKLY FAMILY DEVOTIONAL GUIDES
Each week we will be posting our Weekly Family Devotional Guide to accompany the Sunday lesson. These guides are filled with helpful conversation and discussion questions, as well as calls to prayer and practical application as a family. You can also access our archive page and utilize guides from the last few years for other Christ-centered conversations and devotions.
FAMILY RESOURCES PAGE
There will more than likely be more hours with kids at home in the coming weeks and more opportunities to shepherd their hearts. Feel free to look through our Family Resources Page for books and articles on a variety of topics. We will try to add more throughout the weeks.
Bible/Worship Videos + Resources
The Bible Project
Incredibly produced videos that go through specific books of the bible, themes, series, word studies, and more. This resource would probably be more suited for older kids, as it's intended audience is not children but adults.
LifeKids
A Youtube channel full of great, age-appropriate videos, Christ centered activities, and family resources to partner with parents to lead children to become fully devoted followers of Christ. 
Minno Kids
Worship songs, bible videos, and devotionals designed for children. The "What's In the Bible" videos are a favorite, as they are packed with great biblical narratives/truth and communicated in a clear way to kids. 
CJ and Friends
Created by our very own Kids Min worship leader Nuo Liu, these are fun videos that will get your kids dancing and singing to upbeat worship songs. 
God's Big Story
The Kids team at The Village Church has put together a podcast for kids, going through God's Big Story throughout Scripture.
Kingdom Bound
This comes from the family of one of our very own Kids Min Volunteers, Hannah Parrot. She, her father, and other dads at her home church recorded songs for VBS and summer camps. They are fun songs that kids will love to listen to and sing along with!
Staying Connected
RLA Kids Volunteers Connecting and Praying For Your Family
Our goal is for each of our RLA Kids volunteers to get linked to one family in the church and to connect with them during this time we are all apart. Practically, this could look like taking time to FaceTime or call with the family once a week to check in, to connect, and to pray together. It's a great way to combat social isolation, to stay tethered to the life of the church, and it's a great way to get to know the volunteers who spend time with your kids on a weekly basis. To get linked with a volunteer please email us at kids@realityla.com so we can facilitate the connection!
Connecting with Other Families with Kids
Our kids being physically isolated from other kids they know and love will be tough, so make an effort to keep them interacting digitally! Ask your child if there is a friend from church they want to talk to and reach out to their family. If you don't know that family just email us at kids@realityla.com and we can begin a group conversation to get it going.
Stay Involved in the Life of Community
The easy thing to do would be to hunker down and stay to yourself. But remember: social distancing does not need to be a time of spiritual isolation! Here are a couple ways to keep your family and kids tied into the life of the church:
Keep checking this page for resources, especially on Sundays when the weekly lessons will be released.

 
Join the RLA Kids group on RLA Connect, where we often post updates and upcoming curriculum/events.
Get connected to a Community Group. Now is not going to be the time to meet them in person, but getting connected with our members of the body of Christ in your neighborhood will be a great investment – not just for now, but for the future as well. Call, text, and video your sisters and brothers in Christ during this time.

 
In Need?
Loss of Meals at School
We know that over 68% of students in LAUSD receive free or reduced lunch, and the school closures create a tremendous burden on many families to know where their next meal is coming from. We are compiling a list of free meals or snacks available throughout the city, which you can access by clicking here. 
*if you know of any additional free/reduced price meals in the city please email us at kids@realityla.com so we can continually update this list!*
Childcare During Work Hours
As much as we wish that we could offer something like VBS or group care for your children during work hours, that is clearly not a wise or safe option. Here is what we can do. There are a few members of our background-checked Kids Ministry volunteer team who have reached out to volunteer to look after a child for a family whose parent(s) or caretaker(s) cannot realistically be home while schools are closed. The intention is to provide this service for parents/caretakers with the highest need, specifically for single parent households and/or families whose income is primarily earned through hourly wages. We will serve as an intermediary between volunteers and families, so if you are in need please email kids@realityla.com and we will seek to link you with a volunteer if one is available. 
Please note that the volunteers will be giving freely of their time, so what volunteers can help with will be completely dependent on their schedule. It will also be vital for both the volunteer and the family to cease meeting if any person begins exhibiting symptoms or there is any additional regulations put into place by our local government restricting contact.

 
Loss of Job/Job Hours or Financial Hardship
In addition to public health fears, many people are either losing jobs or seeing their hours dramatically reduced. We are compiling a list of information surrounding employment, leave, disability, and unemployment that you can access by clicking here. 
In addition, if you have a serious financial hardship you may request benevolence from the church and we will connect you with our Benevolence Coordinator. If you have requests email us at kids@realityla.com and we will get you started on that process.
Stay Informed on What is Happening in the City
The governor of California and the Los Angeles mayor have been providing consistent updates and have been instituting many new policies to help ease the burden on people in the midst of the shifting landscape. Stay up to date with what is happening by following the Mayor of LA Instagram for updates on city-wide decisions, like the "Safer At Home" program, info for workers impacted by COVID-19, school closure info, and more.
Other Helpful Resources
COVID-19 RESOURCES FOR UNDOCUMENTED COMMUNITIES
If you, someone in your family, or someone you know is part of an undocumented community, you can share both national and California-specific resources with them by clicking here.
EMERGENCY RESPONSE FUNDING FOR DISPLACED FOSTER YOUTH
With colleges and universities shutting down through the end of the school year many former foster youth are being displaced and at risk of homelessness. Together We Rise is helping students who have had their housing and other resources removed. You can ask for help if you are a displaced student or you/your business can offer to help support.
Helping Others
As the world grasps for messages of unity and hope, followers of Christ can stand firm knowing that the good news of Jesus has delivered that hope. This is a special time to shepherd your children's hearts and to drawn them into the practical outpouring of our faith. We love because He first loved us (1 John 4:19); we serve because He has first served us (Matthew 20:28). Encourage your family to press against the culture of self-preservation and to instead seek opportunities to demonstrate the fruit of the Spirit and to live selflessly (Philippians 2:3). Here are a few ways you can consider doing that:
Teach Your Children to Pray for Others
As followers of Jesus we truly believe that anything of value and significance will only happen through the power of God, and we get to cry out to him in prayer. There will be no shortage of things to pray for during this time, so guide your children through this. Teach them how to continue to praise god in the midst of difficult circumstances, to lament the very real sadness that is happening all around them, and to petition to God, especially on behalf of others. This article shares some helpful guiding principles in teaching our kids to pray. This article from Minno gives some good ideas on how help kids learn to pray for others in light of COVID-19. And this article highlights how to teach the kids the Gospel through everyday prayers.
Know and Serve Your Neighbor
Re-watch the sermon on Luke 10 and take time as a family to consider who your neighbors are. Pray for wisdom about who the most vulnerable people in your sphere are and seek to serve. Think through things like getting their groceries, cleaning their front yard, writing them an encouraging note, and – perhaps most of all – maintaining consistent communication with them. Draw your children into these practices as well.
Provide for Others If You Can
This is a sensitive and potentially devastating time for some of the people around us, whether it be illness, loss of job, lack of food, isolation-induced depression, or something else. If you are in a position to act generously, do it. That could be financial provision, opening your homes (safely) to a child while their caretaker goes to work or to a vulnerable family, supporting a local organization to provide meals to the neighborhood, etc. Read the book of James together and talk about how our faith can inform good works.
School at Home
How you choose to parent and shepherd your children during this season is each family's decision, but one reminder that may be helpful for this time: take a deep breath and remember that Jesus is in control. Emotions and tensions are high, and not knowing what is coming next is scary. But families…it is ok to not have a comprehensive home schooling plan. It is ok to not have scheduled activities from sun up to sun down. It is ok to be confused as to how you should balance parenting and work. Pray for and seek wisdom from God, then find your own unique rhythms for your unique family and seek to enjoy the gift that is your family. Be quick to show grace and patience every chance you get (you'll have plenty) and remember that the promises of God are as true today as they were yesterday and the day before.
With that, there are now going to be plenty of hours to fill during the day. In addition to any of your child's school commitments (different school districts are handling education in different ways, so be attuned and informed as much you can) here are some different resources and links that may be useful:
Online Education Links
In addition to your child's normal school/education plan, here are some cool resources to learn some new things!
WIFI Access
Free access to Spectrum Broadband and Wi-Fi For 60 Days for K-12 and College Student Households.
PBS At Home Learning
PBS SoCal are offering free broadcast programming and accompanying digital resources that adhere to California's state curriculum to provide continued at-home learning.
Los Angeles Public Library
The LAPL is a great resource to use year-round, but especially in this season. They have any incredible digital database of books, music, movies, and more that you can access with a library e-card. Click here to learn more about resources for kids/families to utilize at home.
Temporary Homeschooler Facebook Page
The purpose of this group is for Experienced Homeschoolers to support our friends and neighbors who may be Homeschooling Temporarily during this extraordinary season. 
Scholastic Learn at Home
Special cross-curricular journeys. Every day includes four separate learning experiences, each built around a thrilling, meaningful story or video. Kids can do them on their own or with their families. 
ST Math
Resources and no-cost access to math games and lessons so the learning can keep on happening, even if school is temporarily closed.
Lil' Libros Coloring Pages
Printable worksheets and activity sheets to help supplement school learning plans.
Duolingo Language Lessons
Learn a new language for free.
Online Physical Fitness Links
9 Best Exercise Videos for Kids
A blog with a list of links to different kids exercise/dancing videos
BrainBreaks
Links to different Youtube channels to get kids up and active.
Kids in Motion
Videos taken from schools for kids to get up and move around during the day.
Fun + Creative Online Experiences and Resources
This list is one of the longest, most comprehensive lists on things you can do at home with your children…15 pages of ideas ranging from virtual museum tours, educational lessons, music, and more. A great, ever growing list!
Have any questions or have something to add to our resources?