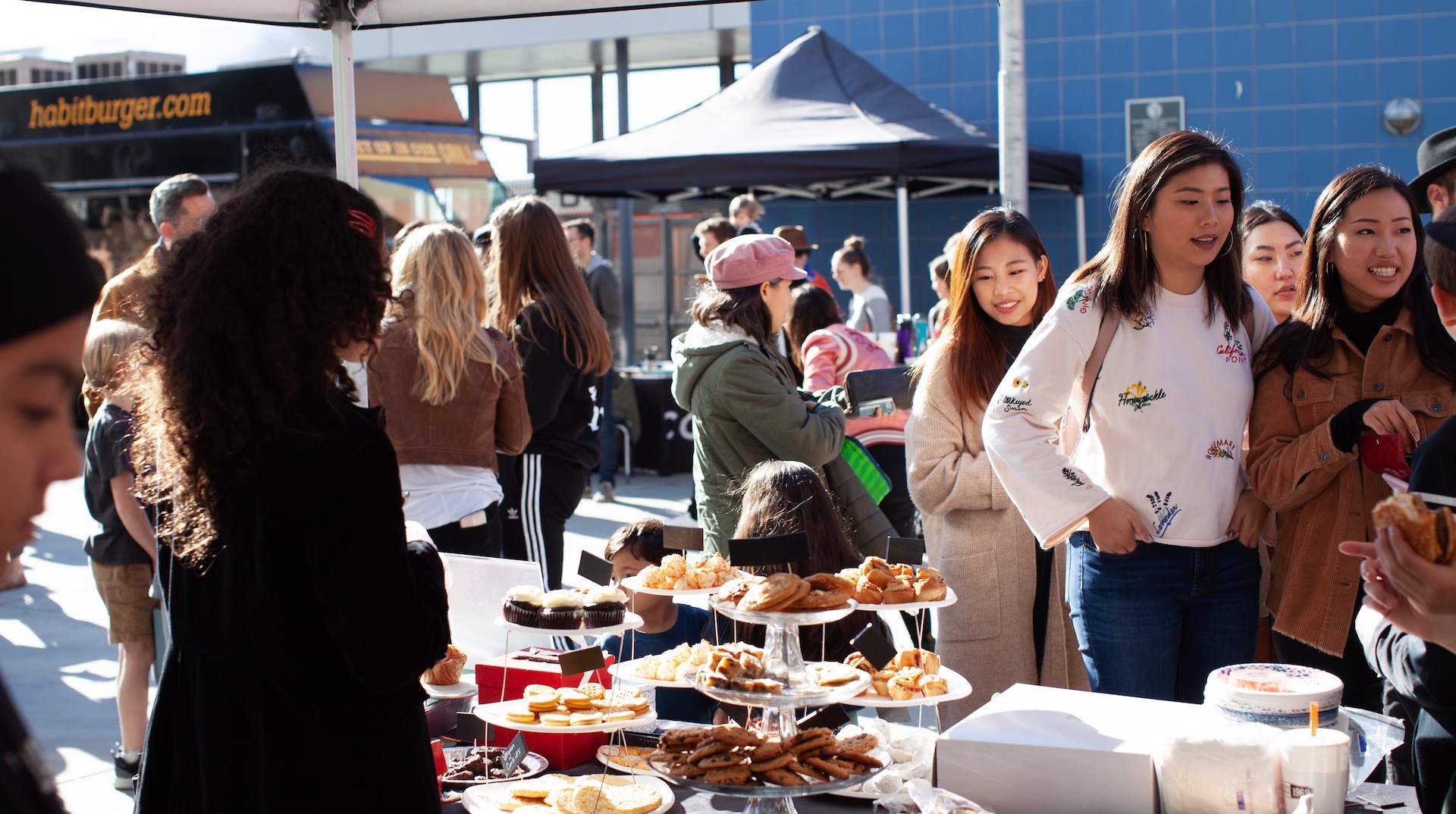 Christmastime here in Los Angeles: a time of merriment, joy, and frigid 60-degree weather. We have much to celebrate and we want to take this time to rejoice together as the family of God.
While Sunday rhythms give us a chance to quickly interact and engage with one another, it's often just enough time to say "hi" and "bye" before we're back in the car. In an effort to cultivate community and build relationships with one another, we had a regular church rhythm of seasonal Connects. After almost two years, we're thrilled to bring these events back, starting with our 2021 Winter Connect!
The Winter Connect will take place immediately after our 10AM gathering at Helen Bernstein High School. If you 're looking for Christmas joy, this is the spot: we're planning to have delicious food, bounce houses, games, hot chocolate, music, a craft area for kids, a petting zoo, and more!
We encourage you to bring some cash for the food (and for the youth Winter Camp bake sale!) or pack your own lunch and spend time in the outdoor steps area when you aren't connecting with other people in our church or participating in all of the great activities and games. While many of our Kids Ministry volunteers are planning to be in attendance, they will be there to interact with families and kids, so kids will still need to be under parents supervision (so please no dropping off!).
While these event are designed to benefit the families of our church, we have specifically redesigned and tweaked them to ensure that there is now something for everyone in our church! We'd love to have any of you attend and encourage everyone to reach out and invite friends/families/coworkers/neighbors from outside our church (Christian and non-Christian alike) to join us as we seek to live our lives in community in the city.
Hope to see you at there!