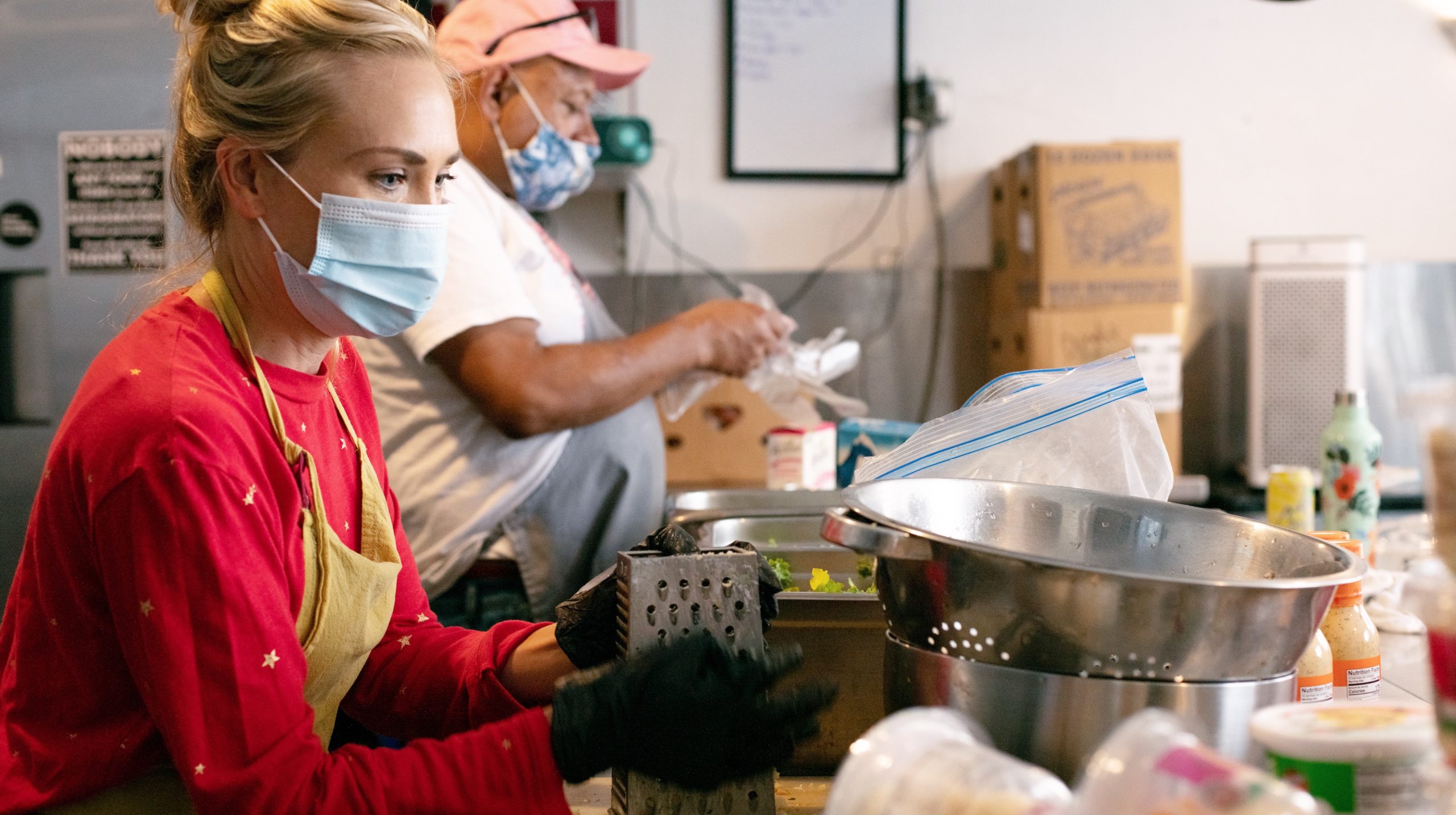 Thanksgiving at the Hope Center
Thanksgiving is just around the corner and The Hope Center is gearing up to prepare a special dinner to serve our church and the community 4-6PM on Thanksgiving Day and we're looking for your help all week to make this year extra special. There are a couple different ways you can partner with us:
Donate Your Time
We have a lot of work to do during the following times. If you're able, please come help for a bit!
• Wednesday, November 24, 4-8PM, we will be making sack lunches and meal-prepping for Thanksgiving Dinner.
• Thursday (Thanksgiving Day), November 25, 11AM-8PM, we will be prepping, cooking, and serving the meal and doing some cleanup! 
Donate Your Pie
To make this meal extra special, we're hoping to offer homemade pies to community members along with their meal. If you're unable to serve in-person but still want to help, please consider adding a pie or two to your baking and bringing them by between 9AM and 5PM, Monday (November 22) through Wednesday (November 24).
Want to volunteer your time or pie or have a question not answered above?