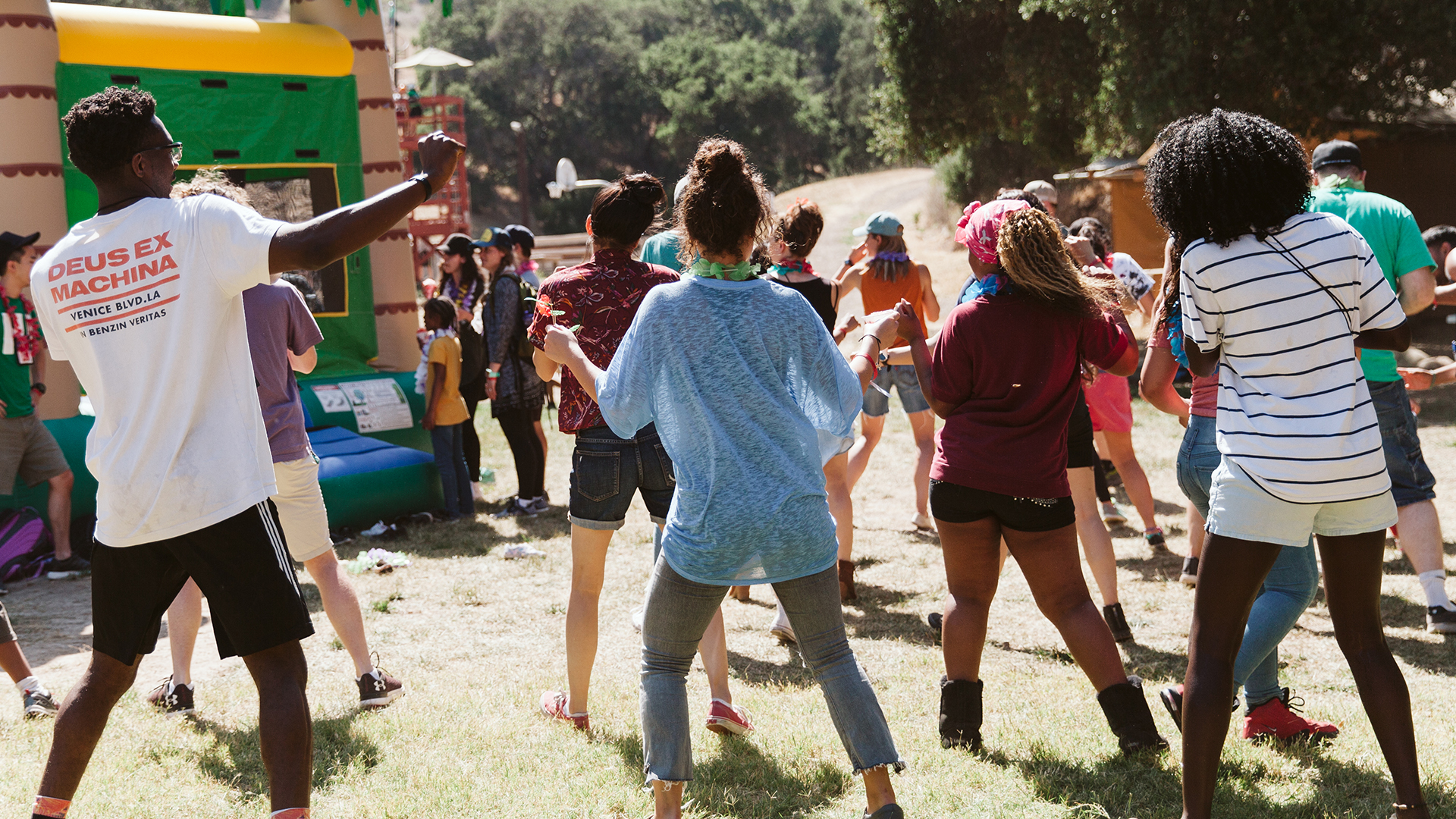 Royal Family KIDS Camp (RFKC) is an annual summer camp we host with the mission to share the joy and love of Jesus with children and caretakers who are or have been involved in the foster care system. The camp is tied to our yearlong mentorship program centered on cultivating healthy, encouraging, and positive relationships between our volunteers and campers throughout the year.
In typical years, RFKC is a week-long overnight camp for campers aged 6-12. However, to ensure ongoing health/safety this summer, we're modifying our structure this year to do one in-person day of fun here in LA! This camp days will include many of our favorite summer camp rhythms like story times, activities, science lab, songs, crafts, a celebratory party, and all that fun stuff!
Prayer
To make this day as joyful and impactful as possible we need the church to participate in prayer! Please pray, pray, and pray for everyone and everything surrounding RFKC! Here are some specific areas of prayer:
• Pray for the children and caretakers. Pray that the beauty of the gospel will be revealed or reaffirmed in their lives and that they will know that they are deeply valued and loved by their Heavenly Father.
• Pray for deep relationships to form. Pray that this camp, paired with the mentoring program that occurs throughout the year, will not just be centered around fun activities, but will be rooted in cultivating and deepening relationships, where kids, caretakers, and volunteers all feel truly known and loved by God and one another.
• Pray for our volunteer team. Pray for endurance, for patience, and for an eagerness to put forth the name of Jesus over our own "good plans" or self-motivated desires.
• Pray for safety. Pray for physical safety, health, and spiritual cover over participants and the space.
• Pray for all the details of the day. Pray that things will go off without a hitch so there will be no hinderance to the gospel being shared in word and deed.
Financial Support
We want to say a big thank you to everyone who donated to make this year's camp possible. Our camp is completely self-funded so that no child has to pay dime to be there, which means we couldn't have put it on without you. Every amount mattered and we are so incredibly grateful!
If you'd like to donate in support of the ongoing, year-long mentorship program connected with camp, you can do so through our giving app, PushPay, using "RFKC 2021" in the Reference field. Again, every amount makes a difference!
We see God's kingdom breaking through in LA's foster care system, from selfless foster families to dedicated social workers, and we desire for RFKC and the connected mentorship program to be another opportunity to partner with what God is doing in the lives of these children and in our church.