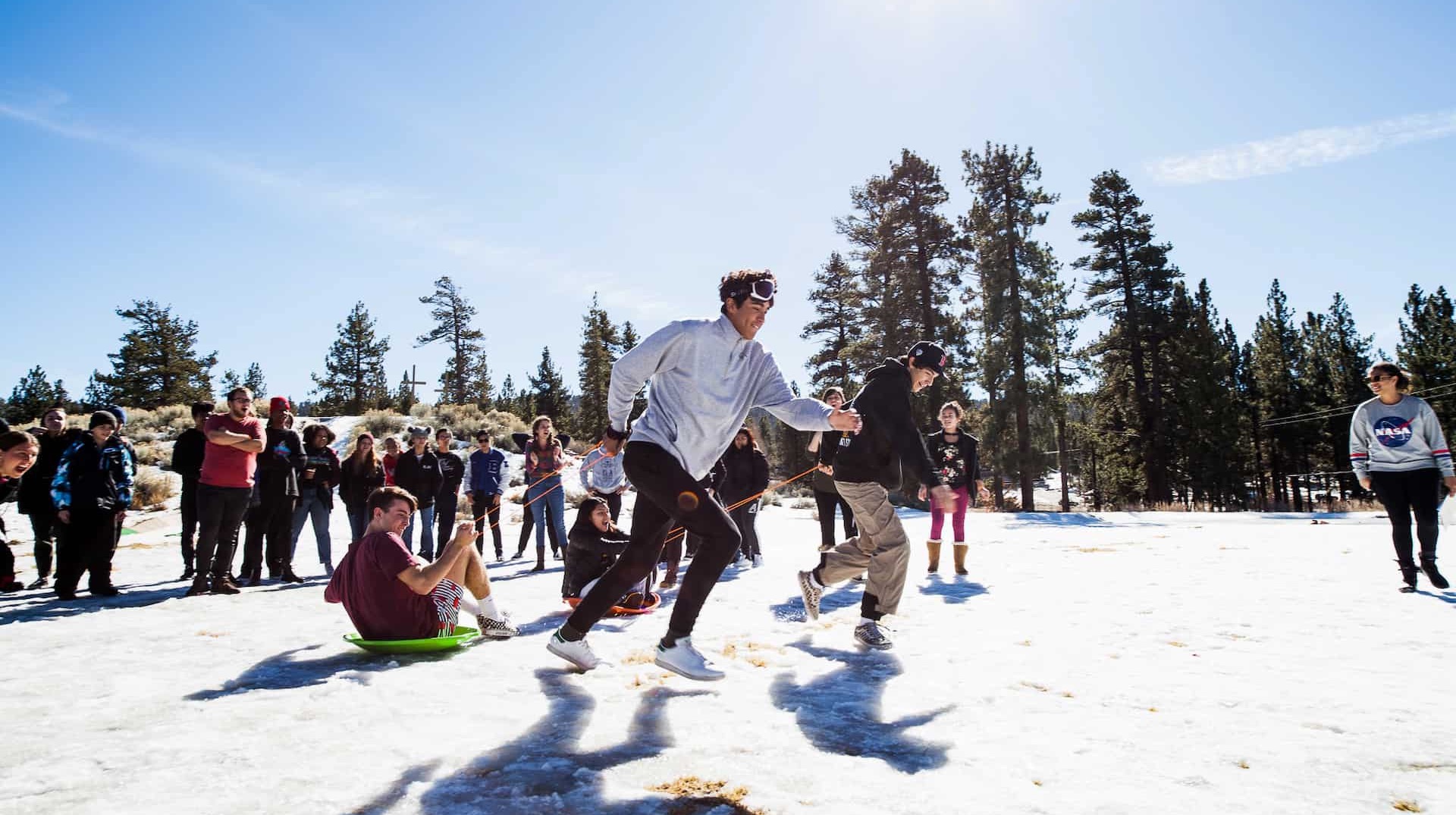 In many ways, life is beginning to feel a lot more normal: restaurants are open, students are back in school, church is meeting indoors once again. But before we try to move on too quickly, it's important we take time to consider what we've been going through and the grief and loss we've experienced over the last couple years.
It can be tempting to ignore our sorrows, pushing them down deeply so we can focus on the positive things in life. On the flip side, it can be easy to feel overwhelmed by our sorrows, unable to see anything other than the suffering we're enduring.
But rather than avoiding or obsessing over our pain, the Bible gives us a way to process it. Before Jesus rose from the dead and ascended to the right hand of the Father, he endured a brutal death on the cross, suffering and dying to pay for our sin. Jesus had to endure the cross before he received the crown. And it's through his sacrifice that we now have a way to process through our suffering.
During Reality LA Youth Winter Camp 2022, we're going to explore what it looks like to stare our sorrows in the face and process them with Jesus by our side. Our goal for these camps is to give students a space to connect with God and each other in real ways. We do this through times of worship and prayer, bible study and discussion, games and activities, shared meals, and more.
Registration
Registration closed January 10. If you've already registered, you'll receive an email confirmation. The total cost for camp will be $250 per student. If your child wants to join but money is an issue, please let us know. We will make sure EVERY student who wants to join can, regardless of finances.
Safety FAQ
In order to do Winter Camp safely, we will adhere to all guidelines given by local and national health experts. To learn more about what measures we're taking, please download our safety FAQ:
Support
If you are a member of Reality LA with kids in middle school and high school, sign them up, but if you don't have kids in middle or high school, you can still participate in Winter Camp! How?
• Pray. Ask God to radically change the lives of every kid in RLA Youth. Pray for students have real encounters with Jesus, for safety and for health, and for students to build real and lasting friendships with one another.
• Support camp financially. Making camp safe for all who join creates increased expenses (e.g. purchasing COVID-19 tests will add an additional $600), so we need to raise even more money than normal. Most of the students who join can't cover the full cost of camp as it is. Whether you can give $10 or $1,000, each dollar you donate goes directly to making camp happen.
Any questions not answered above?