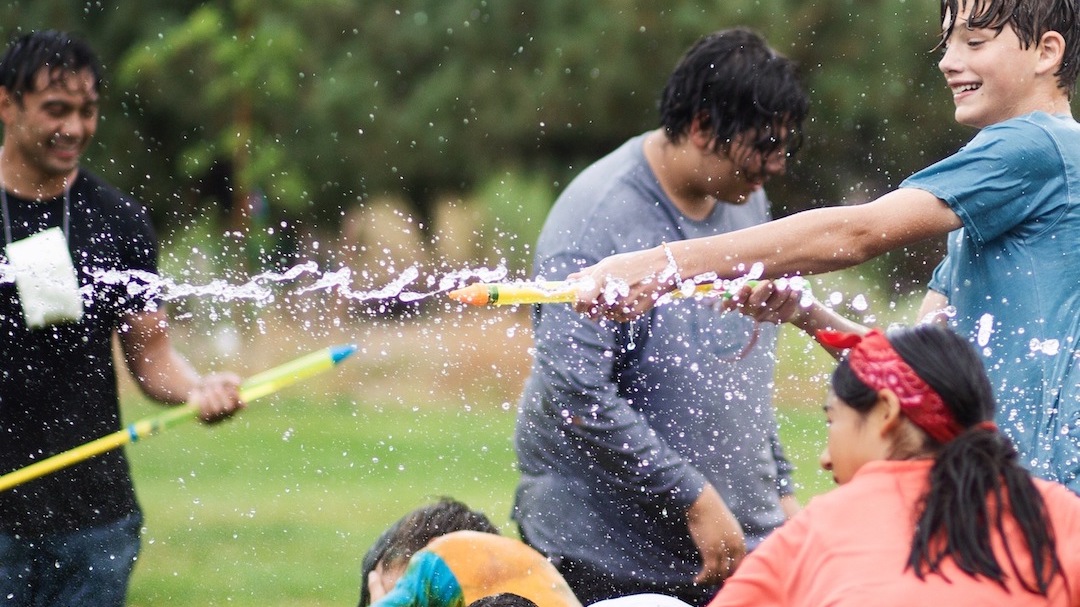 Reality LA Youth Summer Camp
To be kind means to have a sincere desire for the good of others. It's often easy to show kindness to those we think deserve it, but much harder to show it to those we think don't deserve it.

Kindness is fundamental to who God is, and he isn't just kind to people who deserve it. Rather, God is kind to the ungrateful and evil (Luke 6:35), God's kindness is what leads us to repentance (Romans 2:3-4), and God's plan is to pour out his kindness on his people for all of eternity (Ephesians 2:7). God is filled with kindness toward us, and when we receive his kindness, the Spirit produces kindness in us toward others.
During Reality LA Youth Summer Camp 2022, we're going to learn all about kindness. Kindness isn't just an action we do, it's an inner posture produced in us through the power of the Holy Spirit. And our hope is that each student who joins us at camp experiences the kindness of God and is filled with kindness toward others.
Our goal at our camps is to give students a space to connect with God and one another. We do this through times of worship, prayer, bible study, discussion, games, activities, shared meals, and more. In order to do summer camp safely, we'll be adhering to all guidelines given by local and national health experts. Each child will be given two COVID tests the week before we leave.
Register
You can register your 7th through 12th grade kids through the button below. After you register, you'll receive an email confirmation. The total cost of camp is $300 per student. If your child wants to join but money is an issue, we're happy to help cover the costs so they can join!
Please note: registration will close on Sunday, July 3. Make sure you sign up your kids by that date!
Support
If you have kids in 7th through 12th grade, sign them up! If you don't have kids that age, you can still participate in summer camp. How?
• Pray. Ask God to radically change the lives of every kid in Reality LA Youth. Pray for students to have real encounters with Jesus. Pray for safety and health. Pray for students to build real and lasting friendships with one another.
• Support camp financially. Most of the students who join can't cover the full cost of camp. Whether you can give $10 or $1000, each dollar you give goes directly to making camp happen.
Any questions not answered above?