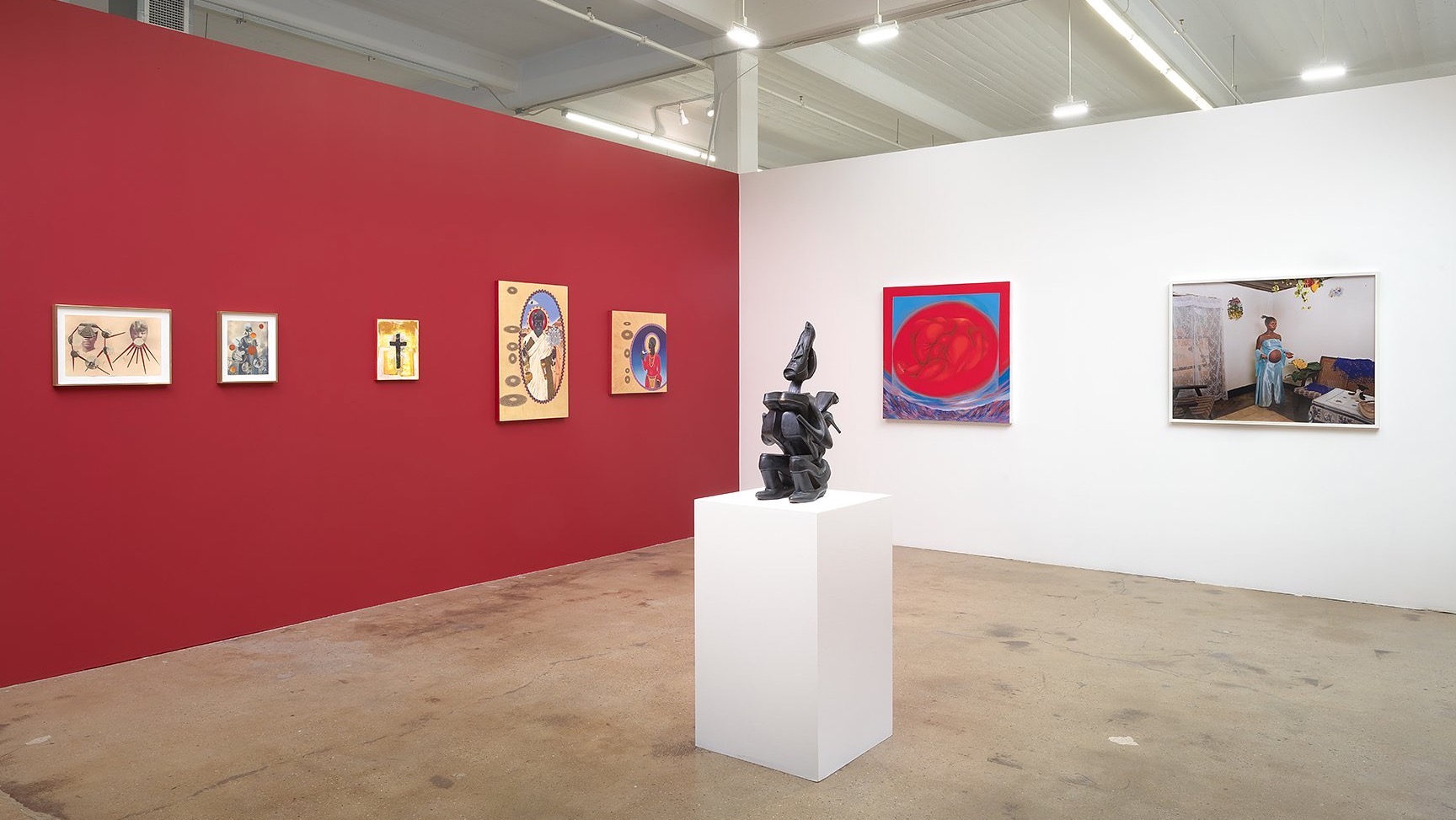 Gallery Tour: Otherwise/Revival
Bridge Projects is a contemporary art gallery and curatorial project based in Los Angeles, featuring experimental, research-driven exhibitions by local and international artists especially aimed at fostering more advanced and more open interdisciplinary explorations of the relations between contemporary art, spirituality, and religious traditions.
And they're hosting an in-person, socially-distanced tour of their current exhibition just for Reality LA!
About the Exhibition
Otherwise/Revival is a group exhibition that visualizes the impact of the historic Black church—specifically the Black Pentecostal movement—on contemporary artists. Inspiration for the exhibition is drawn from reflecting on the event of the 1906 Azusa Street Revival in downtown LA, where people from diverse races and economic classes congregated to hear Rev. William J. Seymour's sermons and sparked the Black Pentecostal movement.
The works in the exhibition respond to the "otherwise possibilities" embodied by the Black church. Sculptures, paintings, video, and performances celebrate the significance of music, praise, breath, and community.
To learn more about the exhibit and see previews of some of the pieces, visit the Bridge Projects website ➜
Register
Registration is free but there is limited capacity, so we encourage you to sign up sooner than later.
(If you're unable to join us at this specific date and time, Bridge Projects is open Wednesday through Saturday, 11AM-6PM, and the exhibition runs through June 26. Reservations through bridgeprojects.com are encouraged but not required.)
Any questions not answered above?