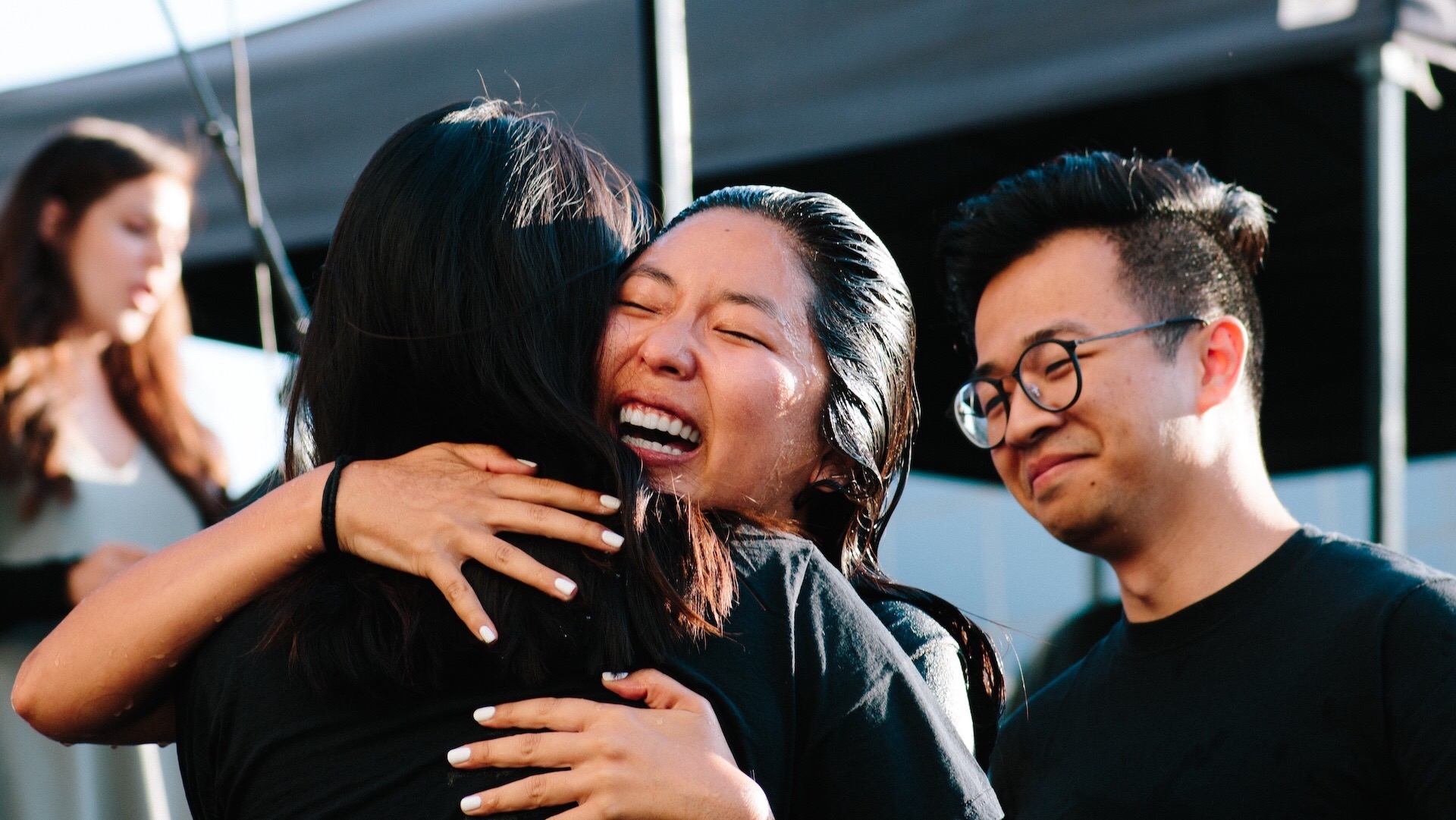 We are so excited to announce that, for the first time in a long time, we are doing baptisms!
Baptism is a picture of God's grace and a profession of our faith. Being lowered into and raised from the water is a picture of Christ's death, burial, and resurrection (Acts 2:38; Romans 6:3-8; Colossians 2:12; 1 Peter 3:21). It is a public testimony where we proclaim with our mouths and our hearts that Jesus is Lord.
If you've trusted in Christ but have never been baptized, then we invite you to join us for baptism as we celebrate together and worship Christ. Baptisms will be incorporated into our onsite Sunday gathering. Changing rooms, a t-shirt, towels, disposable face masks, and hand sanitizers will be provided.
Baptism Class
WEDNESDAY, OCTOBER 27, 7PM
In preparation for our October 31 baptisms, we are offering a baptism class the week before via Zoom. Though not mandatory, we encourage everyone getting baptized to attend in order to gain a greater biblical understanding of baptism.
JOIN THE CLASS ➜
Register
We have provided materials, including an overview of baptism and FAQ, that we ask every person who is considering being baptized to carefully read and consider before doing so. To read more about Reality LA's view of baptism and to register to be baptized, please click below.
We are taking every precaution to make the baptisms a safe experience and full details about COVID procedures will be provided in the registration correspondence.