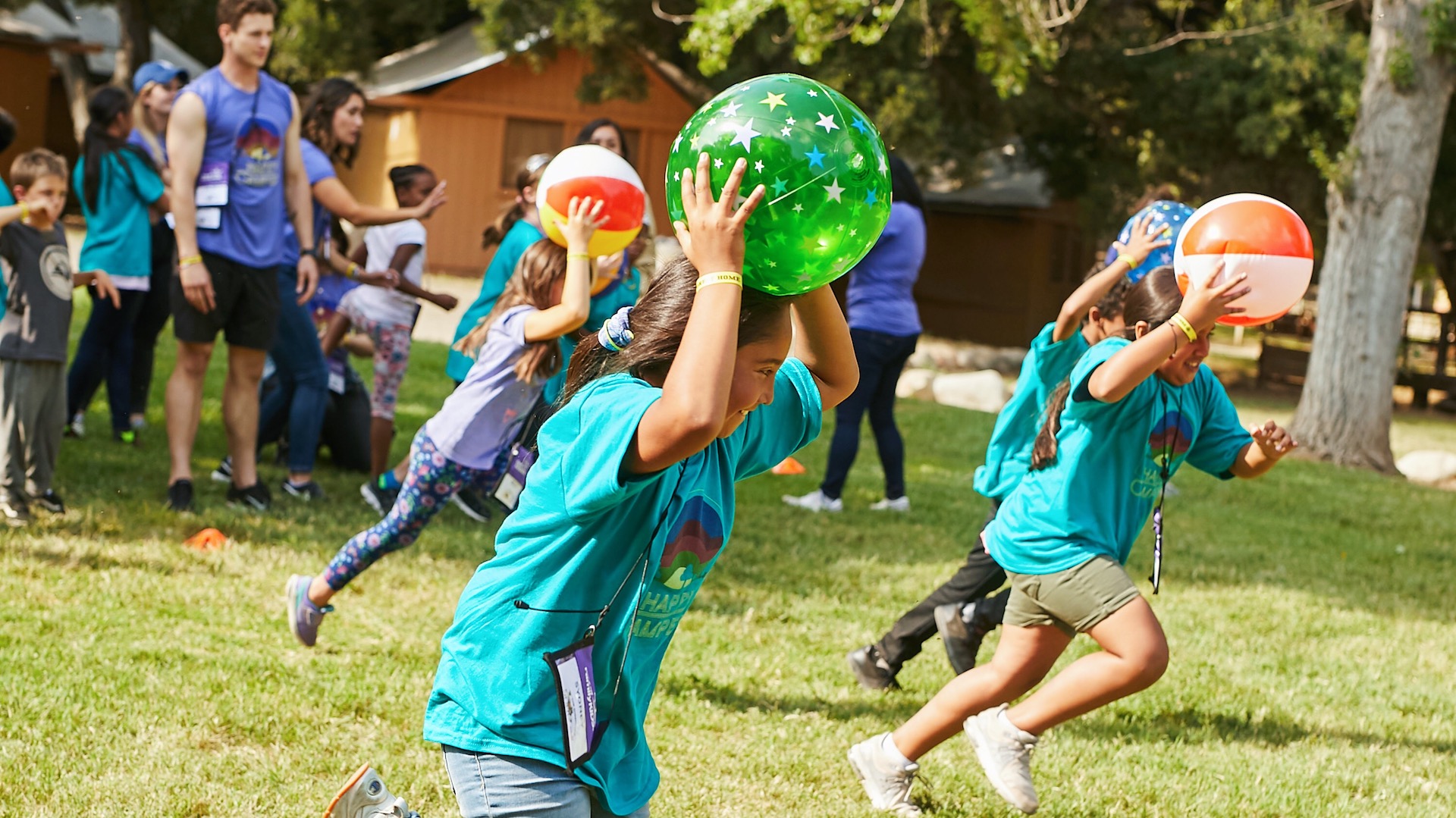 Attend Royal Family KIDS Camp
About Royal Family KIDS Camp
Royal Family KIDS Camp (RFKC) is an annual summer camp hosted by Reality LA (a non-denominational church in Hollywood) with the mission of creating positive, life-changing moments for children who have been involved in the foster care system. The camp is tied to our year-long mentorship program centered on cultivating healthy, encouraging, and positive relationships between our volunteers and campers throughout the year (we are happy to follow up with more details on this portion of our program, which would begin in the months after camp and continue through to our next camp in 2023).
RFKC is a week-long overnight camp for campers aged 6-12. So long as it is safe and healthy to do so, this year's camp will take place in person. The week will include zip lines, Nerf battles, skits, incredible music, pool time, fresh-baked cookies and stories with "Grandma and Grandpa," tea parties, chapel time, meal times with songs busting forth out of nowhere, a talent show, and so much more.
Each camper will still be paired with one of our background-checked and trained volunteers who will be their "camp counselor" for the duration of the camp. There will never be a time where campers are alone, and there will never be times where a child is one-on-one with an adult. We have a "two deep" rule that ensures there are always multiple adults present with the kids, as well as many other policies to create a safe environment for the campers so they can focus on one thing…having fun!
An average day at camp will involve breakfast, a morning story/teaching time (our Bible story), crafts and fun games, pool time, lunch, open activities time, skits, music, and much more. We will also have talent shows, mini-concerts, and a birthday party for all campers! All in all, kids can expect a classic summer camp experience!
Apply
UPDATE: We have reached capacity for this year's camp.
But if you have a child who you would like to participate in this camp, you can still fill out the online application below to be added to the waitlist:





A note for anyone seeking to get involved: as a faith-based organization, RFKC cooperates with Social Services to support their care and safety of the children. There are specific policies and practices in place to ensure that this camp will not proselytize (force the children to change their beliefs) from what they have been taught in their homes. With those in place, we note that this is a camp organized and run by a non-denominational Christian church and does include times of Bible stories, prayer before meals, and other rhythms reflective of the faith-based organization we are. We may explain what the Bible means to us personally and answer any questions the children may have concerning our own beliefs. However, we will never dictate that they must comply with our teaching or coerce them to convert to Christianity. The focus of the camp is the campers, their safety, and creating a week long camp full of fun and impactful moments. No participation in any part of camp will be dictated by any profession of faith or adherence to certain practices. Children of all faiths or no faith are welcome at RFKC.
Any further questions?
We are happy to answer any specific questions you have about the campsite, the schedule, the activities, the policies, the practices, or the goals of RFKC. Please reach out to us with any questions you may have.