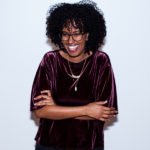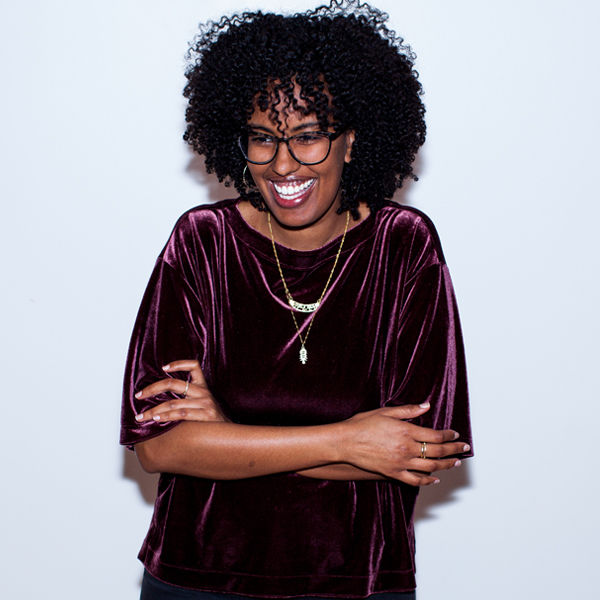 Samri Alemseged
Born in Addis Ababa, Ethiopia, Samri spent seven years there, one in London, and two in Maryland before arriving in Los Angeles on her tenth birthday, where she was raised by her mother and five sisters (the youngest is still 17 years older than Samri). On her 11th birthday she received two bibles—one plain text and one full of art, done like a comic—and it's this visual version of the Word she fell in love with.
Raised Christian and baptized at age 13, it was during her time in college at UC Santa Barbara that her faith really became her own. It's no coincidence this happened while studying Art History, since, going back to that first Bible, experiencing art is one of the main ways Samri connects with God (especially the Ghent Altarpiece or anything by Caravaggio). She added Religious Studies to her schooling and graduated with a double major.
While in Santa Barbara, Samri attended Reality Carpinteria, where she first heard RLA founding pastor Tim Chaddick preach in 2012. When she returned to LA a year later, Reality LA became her home church. She joined the Internship in 2016, and never thought she'd have joy on a regular basis waking up at 6AM, unpaid, to set up baptisms, but she fell in love with it! Now Samri's excited to apply that same love to all RLA's events.
Samri enjoys coloring, painting with watercolors, and the physical act of writing (if she could live without a computer to plan her life, she would). She's partial to being outside in the sun, whether it's attending her nieces' and nephews' sporting events, visiting an uncrowded beach, or spending quiet time in nature with friends.
Samri also speaks Amharic: Kezīhi beḫwala inē ḥiyawi mani newi: negeri gini kirisitosi mani be'inē yinorali!