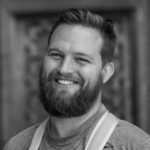 Peter Benjamin
Peter is the project manger for Perspectives, a 16-week course designed around four "perspectives" — biblical, historical, cultural, and strategic — on God's global heart as he pursues the lost, where he develops new tools and resources to grow the movement.
Having grown up a part of the Frontier missions community, Peter first took Perspectives in 2007. God used the course to reveal the metanarrative that had heavily influenced his upbringing and worldview. Through Perspectives, he began to put together all the pieces of who he knew God to be and how God had been shaping his life.
Initially, Peter focused primarily on developing his skills and looking for short-term opportunities to expand his international experience. In 2012, Peter approached the RLA Outreach Director to find ways he could serve, which led him right back to Perspectives. In 2013, he coordinated his first Perspectives class with Reality, and not long after ended up joining the Perspectives national staff to help steward the movement of thousands of volunteers across the country. Peter's vision is to come alongside churches and individuals to help them discover how they can join God in advancing his kingdom to the least-reached peoples on earth.
Prayer Requests
Pray for new staff. Perspectives in currently understaffed in a couple crucial areas.
Pray for Peter as he builds a new department in Perspectives to focus on connecting with their alumni, partnering with other organizations, and fundraising.
Pray for the two Perspectives classes Peter is helping facilitate this year, one with Reality LA, and another at Inland Church in Pomona.
Pray that God will provide means to get a car in the next year.