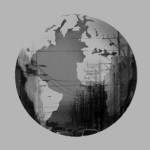 Worker
One of our church members is currently working and living in the Arabian peninsula. The Arabian Peninsula is the largest peninsula in the world and consists of: Yemen, Oman, Qatar, Bahrain, Kuwait, Saudi Arabia, and the United Arab Emirates, as well as parts of southern Iraq and Jordan.
Ministry Goals
We want people in this region to learn the truth of who Jesus is and what he has done for them, and to follow him. We want local believers to be strengthened and encouraged. We also want to continually be praying for spiritual breakthrough here.
Prayer Requests
Pray that Matthew 4:16 ("the people dwelling in darkness have seen a great light, and for those dwelling in the region and shadow of death, on them a light has dawned.") will come true for for this region of the world. Pray that Jesus will make himself known, and that many Christians will come to shine their light in areas where there are no believers now.
Pray for people in this region to seek out truth online and for the Holy Spirit to speak to them in dreams and visions.
Pray for opportunities to share the gospel in places where it is illegal.
Pray for whole families and communities to choose to follow Jesus.
Pray for the local believers to be filled with the Spirit and to grow to be more like Jesus.
Pray that members of our church body would meet immigrants from this region and other Muslims in Los Angeles and be able to show love to them.