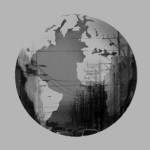 Christian Legal Aid of Los Angeles
The mission of Christian Legal Aid of Los Angeles (CLA-LA) is to share the love of Jesus Christ by cultivating a passion for justice in our community and providing free legal services and hope to those in need in Los Angeles County. They understand that pursuing "justice for all" is an essential aspect of loving our neighbors. They believe that providing access to basic legal services is a powerful way to offer a hand up to the most vulnerable in society: veterans, the elderly, homeless families, victims of domestic violence, and refugees.
While people accused of a crime are guaranteed the right to an attorney, victims are not. Many forms of injustice disproportionately affect the poor. The need for free legal counsel can be overwhelming as there are thousands facing homelessness, unemployment, and broken families in Los Angeles County who do not know where to turn to for help.
CLA-LA seeks to bridge that gap by providing clinic consultations, office visits and trainings where clients receive 60-90 minutes of free legal advice. During CLA-LA consultations, they educate clients how to retain basic necessities like housing, employment, veterans' benefits, good credit, and Social Security. Nearly all their services are geared to be self-help programs where clients are educated about their legal rights and then trained to handle the dispute themselves. In all CLA-LA does, they seek to provide compassionate counseling and comfort to those struggling with legal challenges.