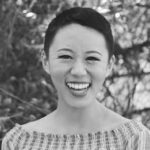 Allyson Lim
Allyson serves with Livada Orphan Care in Târgu Mureș, Romania. Livada is an organization committed to caring for orphans and vulnerable children. Allyson provides therapeutic care for abandoned infants and toddlers to ensure that they meet developmental milestones. Additionally, she invests in the lives of Romanian teenagers who have grown up as orphans in group homes by discipling them in their relationship with Jesus and equipping them for a life of independence after leaving the system. Allyson's passion is to see orphans—both literal and spiritual ones—come home to a forever family of their own.
Prayer Requests
Please pray the Lord will continue to open Allyson's eyes to see how he's moving and working in Romania, and that the Holy Spirit will continue to teach her how to pray for and care for the kids she works with.
Please pray for Allyson as she learns the Romanian language, that she would be able to communicate and build relationships with Romanians in their native tongue.
Please pray the Lord will raise up and equip Romanian disciples of Jesus to be defenders of the cause of orphans in their country.