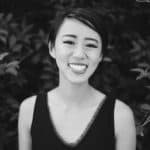 Allyson Lim
Allyson has served with Livada Orphan Care in Târgu Mureș, Romania. Livada is an organization committed to caring for orphans and vulnerable children. Allyson has provided therapeutic care for abandoned infants and toddlers to ensure that they meet developmental milestones. Additionally, she has invested in the lives of Romanian teenagers who grew up as orphans in group homes by discipling them in their relationship with Jesus and equipping them for a life of independence after leaving the system.
Allyson has taken in a teenager herself, fostered a relationship with her, and is helping her go to school in the States. In the coming months, they will move to Texas, where Allyson will help with transition from living in Romania to living in Houston.
Prayer Requests
As Allyson transitions home, please pray for peace, hope, and comfort in the process.
Please pray for continued wisdom and grace in her relationship with the teenager she has taken in.
Please pray for favor to go before them in this process of getting the necessary visa and other paperwork.